On behalf of the partners and everyone at Farber, thank you for helping us reach our Holiday fundraising goal in support of Kids Help Phone.
Alan Farber, founder and co-managing partner of Farber Financial Group said, "Our offices really stepped up this year and we had tremendous support from our partners and staff fundraising, organizing, and delivering toys."
Mattel Canada matched our fundraising for Kids Help Phone with up to $15,000 worth of toys, which was recently delivered to charities in the GTA, Barrie & Simcoe County, the Durham Region, Hamilton-Niagara, and the London area.
"We are proud to provide funding to support Kids Help Phone and also to provide toys this holiday season for families in need across the province."

Alan Farber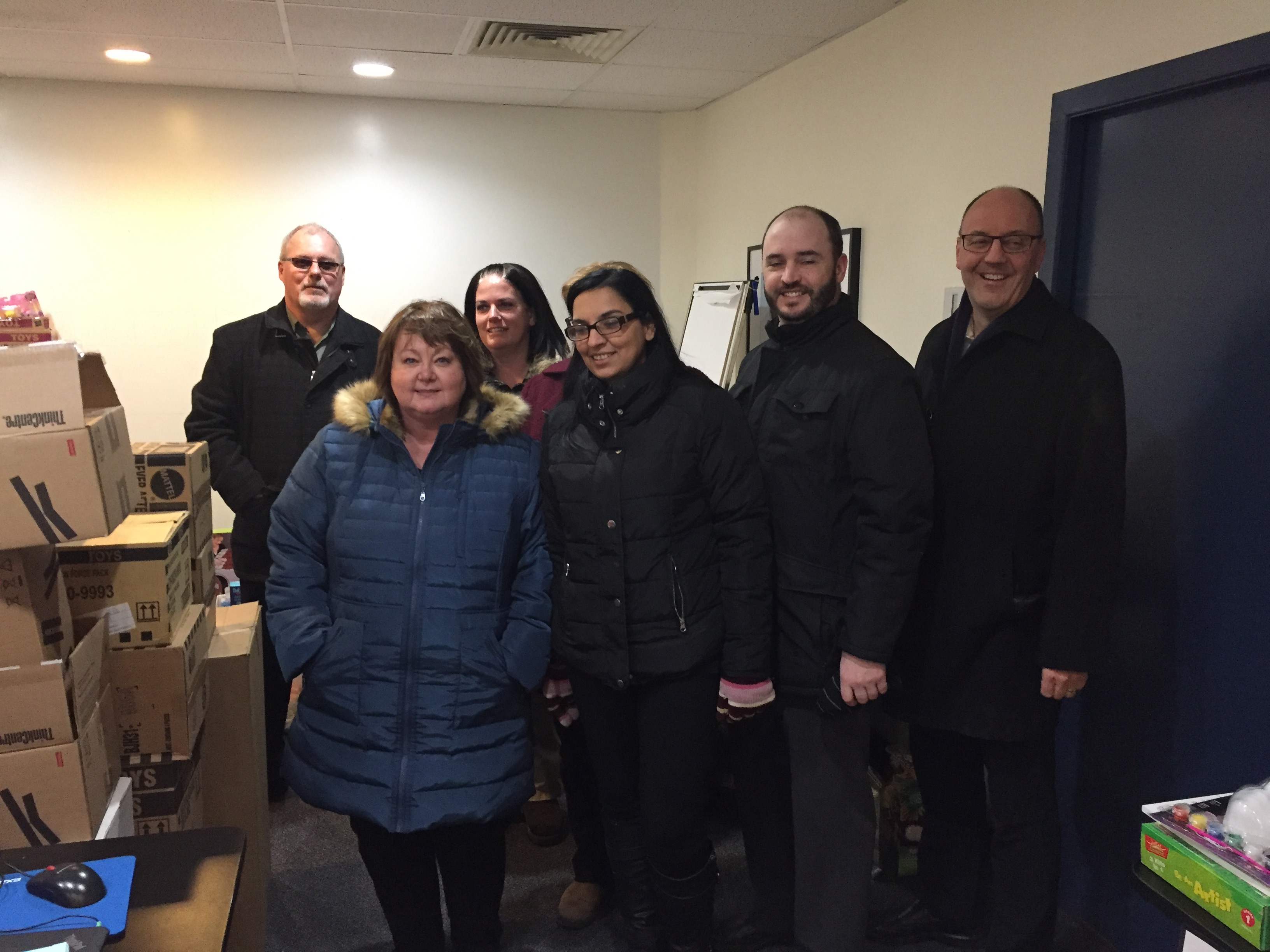 Farber has three main corporate social responsibility directives:
Corporate Philanthropy – We are fortunate to be able to give back to our communities. Farber believes that it is important to give back (time and money) to organizations that align with who we are as a firm – our brand, values and culture.
Community Involvement & Investment – Making a difference in our local communities by investing time and money to make positive, sustainable changes that impact people's lives.
Employee Volunteering – Charities rely on volunteers to help them fulfill their missions. Farber provides volunteers throughout the year.
Much thanks to our 2016 Regional Charity Champions who mobilized Farber elves and delivered toys to:
Regional Charity Champions:
Colleen Fenn – Toronto North (Sheppard)
Briar Lizmore – Toronto South (York)
Jacquie Cordeiro – North (Barrie, Orillia, North Bay)
Nichole Lang – East (Oshawa, Peterborough, Belleville)
Kathlyn Goodrum – Southwest (St. Catharines, Hamilton)
Rhonda Fabian – West (St. Thomas, London)
Meagan Fox – BC (starting next year)
May your holidays be safe and peaceful. Wishing you the very best in 2017!